---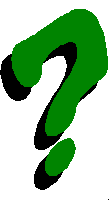 Do you like playing festivals with other bands?
It's a great opportunity to see what other bands are doing. especially these days, the bills are so varied, and there's lots of different bands playing various styles of music. Also, it's cool because some of these cats are our friends. obviously, it's cool when we get to hang with each other.

What have you guys been listening to on the road?
Still pretty varied. Personally, I've been listening to the new Porno for Pyros record, as well as the new Soundgarden. We're all big fans of Tom Petty and the Black Crowes, so we've been diggin' their new records. Also, right now Gus and the Verve Pipe are on the road with us, so we've been diggin' them too.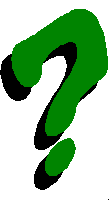 It doesn't make much sense to keep an apartment when you're on the road all the time. So, where do you keep your clothes?
"I've got a Public Storage house. Once that when seasons change we go back and change out our clothes. Yeah, and that's about it. Open the box that has the shorts in it; put away the box that has the pants, you know."

Giti, how long was your hair before you cut it?
"The hair was pretty long. I'd never cut it until I turned seventeen, at which point it was probably about 2 & 1/2 feet long!"
---
name of band | Jason's college credits | nicknames | churn | Casey's favorite wrestler | toilet bowls?

is Margaret a personal exerience? | Devil Boy | Cumbersome video

thoughts about touring | favorite place to play live | life/schedule on the road | equipment storage on the road | radio obligations | setlists | summer plans | recording policy


from On the Edge radioshow [3/3/96], my interview with Giti [3/3/96], MTV Jon Sencio interview
---
general
Where did you get the name of your band?

Casey Daniel: "CHiPs. John Baker -- 'cause he can ride the horse. It's what it all came down to. You didn't need a motorcycle, or whatever all the time, and he could ride whatever." Baker's callsign was Seven Mary Three.

---

Did you get college credits for writing the songs on American Standard?

Jason Ross: "A lot of the songs were short stories and poems that became songs, so it kinda worked out. I just happened to be writing stuff, and then we started playing in this band, so that I could apply that to the band and I decided I wasn't fooling myself with the science degrees anymore, and went to English and it turned out I could apply it there too."

---

You didn't copy off of anyone's paper, did you?

I didn't get caught.

---

Do you guys have special nicknames for each other?

Well, Giti tells me it changes every day. Sorry, I can't mention some of them here.

---

When was Churn produced?

The band recorded Churn in the winter of '93, but it took forever to be produced. It was released in the spring of '94.

---

What's Casey's favorite wrestler?

"Casey's favorite wrestler... hmmm, I'm not sure about that one, but I'm confident that Casey was a pro wrestler in a past life. He was called Thelonius Outlaw." --Giti

---

What's the deal with A/S and the toilet company?

"Is it pure coincidence that our album's title is the same as that of a maker of fine porcelain products?? Hmmmm....." --Giti
---
songs
Was Margaret written from past experience?

No, the guys are quick to point out that it was something observed by Jason rather than experienced. Jason Ross: "Jail bait." Giti: "Too young for us..." (laughs) Jason: "Wasn't anything we were involved with directly, unfortunately. 'Cause she was quite the young flower, it's not about pedophilia by any stretch of the imagination but about social taboos that can be strict sometimes. Who we decide to love -- you know -- all these restrictions kinda go out the window."

---

What's the song Devil Boy about?

Jason Ross and Casey attended Catholic school -- it's about their sentiments regarding religion at that time. The band doesn't like to get into definite song interpretation because everyone can have their own -- there isn't just one.

---

Who came up with the idea for the Cumbersome video?

"The director. She brought it to us, and we did it in a little bar in LA which was very similar to real life. It's kinda intimidating when you go into it and have never done it before but had a lot of fun."

---

Why were some songs ommitted on American Standard from Churn?

"Kater and "Casey the Madison King" are the same song. We left it off American Standard because we sold it to an up and coming band called Stuntcock. They're a killer new band out of Chapel Hill, NC. Look for em'!" --Giti
---
life on the road
How's life on the road?

"Being on the road is pretty hectic, but we love it. We've kept a pretty tight schedule for the last two legs of our current tour, playing five to six nights a week. We've pretty much been out since September, with a short break for the Christmas holidays. -- As busy as we are, everybody gets along very well. We really enjoy playing live, and there's nothing like the adrenalin rush coming from a thousand people singing along to our music. It blows us away night after night. I admit that being on the road can be tough, but we love what we do, and having such great fans really helps." So, what is your favorite place to play live?

It's been great throughout the whole tour, but Austin was one of the best shows. Giti tells me he wouldn't mind living there if he had the choice!

---

What's the schedule like?

For Mike (the road manager) and Giti, they actually go to bed pretty early compared to the other guys, at around 3am if they're lucky. In our tour bus, they have a TV/VCR with a whole library of movies, as well as guitars to keep them company. Two or three hotel rooms are also reserved at each stop, one for the bus driver (to sleep during the day) and one for the guys to shower in.

The guys wake up at around 11 or 12, and set up the equipment at the venue at around 1 or 2. After that, they handle the radio stations. Soundcheck usually starts at around 6 -- where they jam a few songs or try out some new stuff. The sound engineer is also pretty particular with quality of the sound. Then they catch a light dinner, sometimes with fans. Other activities to meet and greet fans range from playing pool to bowling -- which Giti jokingly admits he is not as good in. He thinks it's a great way to talk and get to know fans in a down-to-earth manner, though.

At 8 to 9, they get some private time for themselves, to rest, jam with the guitars, or just hang out. They're also pumped up to see the opening bands on stage; it gets the energy going and is kind of a mutual support thing. The opening band frequently watches the guys perform from offstage, also.

---

Where is all your equipment stored? Give us some more touring info.

It's all stored under the tour bus. They're replaced many of the hard cases with softer cases. Almost all the stuff goes underneath, except the guitars. We're not carrying a bunch of power amps or speakers (PA) this tour, so they can fit it in. In the past, 7M3 used to have a cargo van for the equipment and a 15 passenger van for touring. In the future, they plan to make our own production, which will probably require another tour bus.

---

Who handles the radio obligations?

Radio interviews are handled in shifts -- two guys at a time go to the radio station(s). That way, two can rest or have some time to themselves.

---

How do you feel about touring outside the US?

Giti: "We're excited about going to Europe!" For three and a half weeks, they'll be hitting the clubs in a hard-core tour. It's something like 19 shows in 21 days.

---

Who decides the setlists?

Giti usually makes the set lists, with lots of input with Jason Pollock. But the list is pretty much static because they've found a pretty good feel for the songs. They change it up from one leg of the tour to the other. What changes every night is the encore. One night, they may play Black Wing, Lucky, or whatever they're in the mood for.

---

What are the plans for the summer of '96?

Seven Mary Three will be going on a "shed tour," in venues where all ages are allowed. In the earlier club tours, sometimes younger fans could not get in.

---

Do you guys prefer large venues or small clubs?

So far, the band hasn't really played any venues larger than 1,800, but would like to play at 3-5,000 shows by this summer.

---

What is your recording policy of your live shows?

Currently, they do not allow it, simply for the fact that it's a technical nightmare for everyone involved. "As far as taping our shows, we hope to allow it in the future," Giti says. "It's something we definitely want to have going, we just don't want people making records off 'em."
---

.com>Drop me a question

and I'll try to forward it to the band.

---

[ home || what's new || the band || live! || Cumbersome || lyrics || tabs || ask the band || articles || fan feedback || Rock Crown ]